RECYKLACE
We produce various industrial knives that are designed for your machines.
CNC Progress Technology s.r.o. is a commercial manufacturing company with many years of experience in the production of precision machined parts using milling, turning and grinding technologies.
We produce following tools and parts: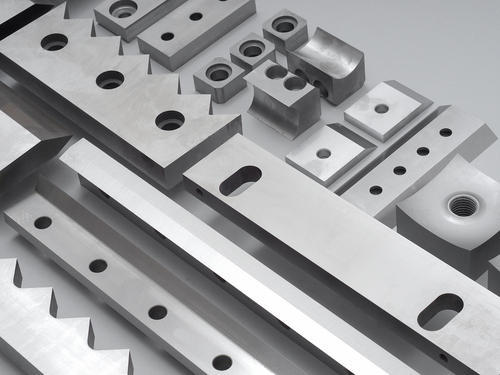 Recycling knives
Cutters & cutting crowns
Shredder knives
Granulator knives
Counter knives
Chipper knives
Clamping bars
Knife holders
Frames
Housings
Shafts, Bolts
We supply complete parts including machining, heat treatment, grinding and surface treatment.
We provide a complete supply of products including the measurement protocol. Our company provides the advantages of high quality, precision of products and flexibility in delivery terms. Our production processes comply with all requirements of ISO 9001:2009. Drawings and technological procedures are a matter of course. We place great emphasis on the quality of our products, and output quality control reports are therefore released for our orders.
We will very glad prepare offer for you based on your demand.