QUALITY SYSTEM
QUALITY MANAGEMENT SYSTEM
A quality management system as per EN ISO 9001:2016 is established and applies at CNC Progress Technology s.r.o.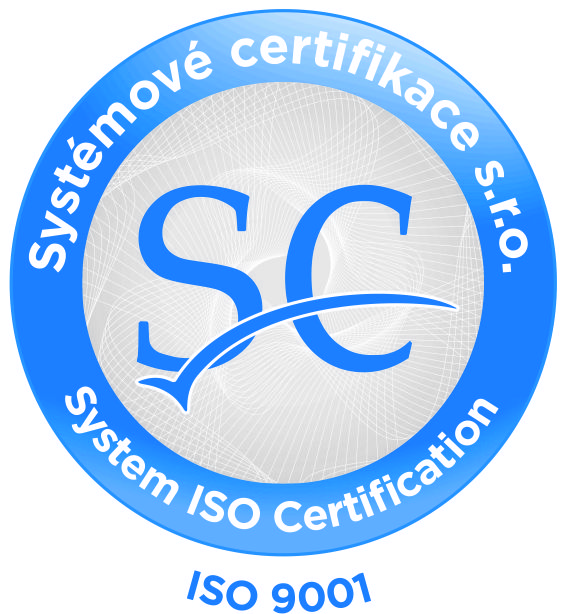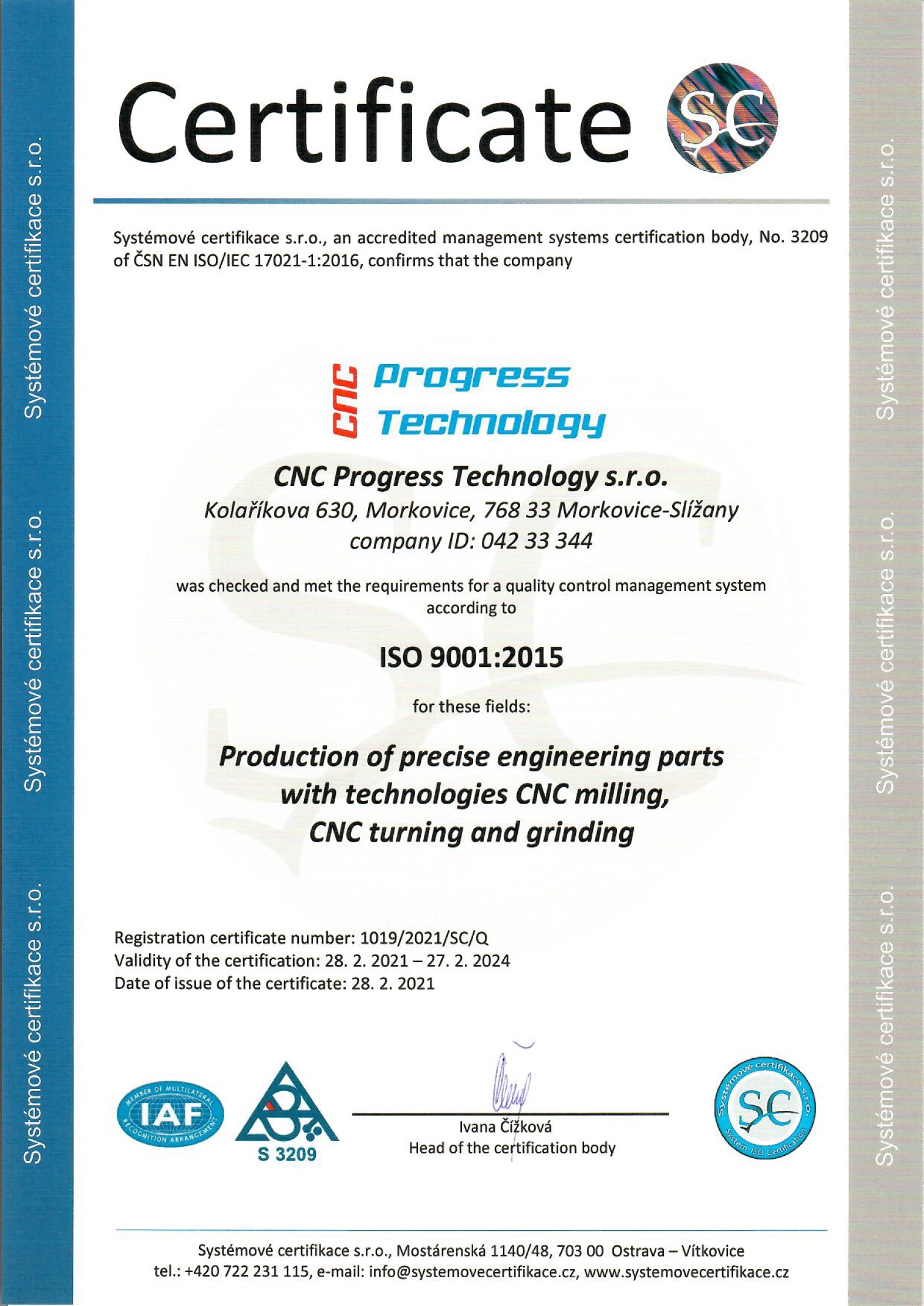 Enhancement efforts are developed on a permanent basis to develop the system, guaranteeing perfect deliveries to various industries. Customer satisfaction surveys are conducted on a regular basis to collect detailed information on how quality of our end-customer deliveries is perceived, which enable us to adopt targeted measures for developing further cooperation.
Quality assurance of our products is our primary objective. This is also evidenced by practical application of tools of quality management in pre-series and series stages of projects.


Among others, CNC Progress Technology s.r.o. has at its disposal 3D measuring equipment, a profile projector and other measuring devices, which are used for quality control of parts in the stages of adjustment, in-process inspections and final checks.
Measuring Equipment